Pick your weather. Tasman Bay is usually benign and ruffled by little more than strong sea breezes in summer. However, coastal New Zealand is a different story.
Yachts negotiating the North Island west coast en route to Nelson should take note of strong southwesterly weather. It generates a rough and unpleasant trip south.
Sheltered waters inside Farewell Spit are however, a relatively quick hop from Taranaki.
The North Island east coast presents a few more challenges, particularly during east to southeast conditions, which can generate strong ocean swells. Yachts travelling up the South Island east coast should take note of these conditions also.
The Marlborough Sounds provide a great stop-over for yachts heading through Cook Strait, but don't forget to check tide times for negotiating French Pass, or the more northerly Stephens Passage – the narrow and often fraught gap between d'Urville Island and Stephens Island.
The best advice for traversing either of these waterways is to go with the flow. Nelson Marine Radio has a weather, safety and incoming message service on VHF channel 28 (in Tasman Bay), and channel 60 (in Golden Bay/West Coast) at 0810-0820, 1310-1320 and 1810-1820.
Nelson Marine Radio also operates SSB channel 4417kHz with a broadcast of the marine weather forecast from 0840-0900 and 1820-1840 with space for calling.
NZ Maritime Radio operates a continuous listening watch on VHF channel 16 and associated working channels: Farewell channel 68, d'Urville Island 68, Picton 68 and Wellington 71.
For crew and supporters coming to Nelson, Air New Zealand Link operator Air Nelson operates frequent air services to and from its Nelson hub to the main centres and most regional centres in New Zealand. Visit www.airnewzealand.co.nz for flight details and bookings.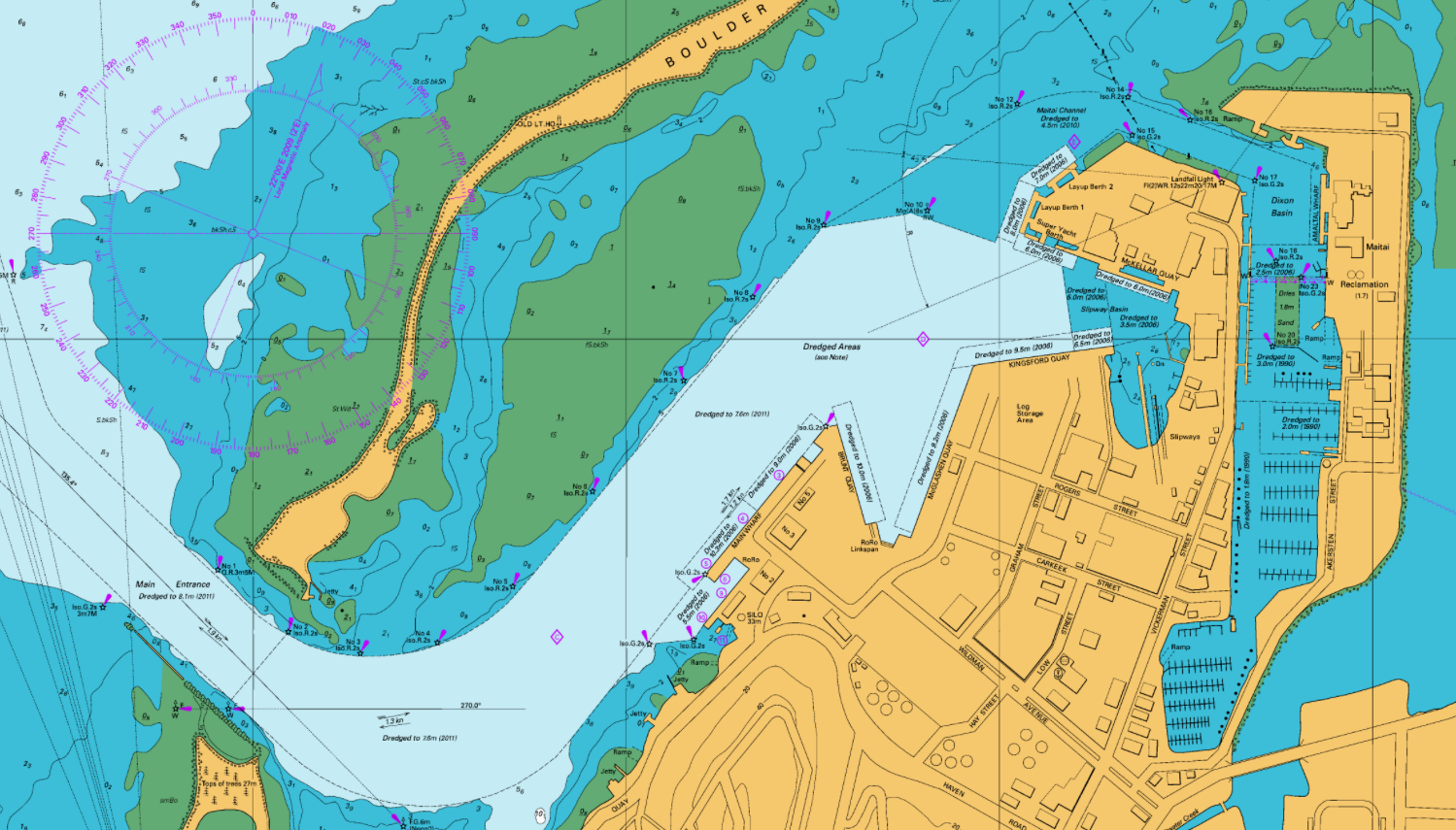 Scroll